Individual Portioned Box Lunches
Greek Salad
Box Lunch
$12.75
Greek salad box includes grilled chicken breast, served with imported feta cheese, roasted red peppers and grilled artichoke.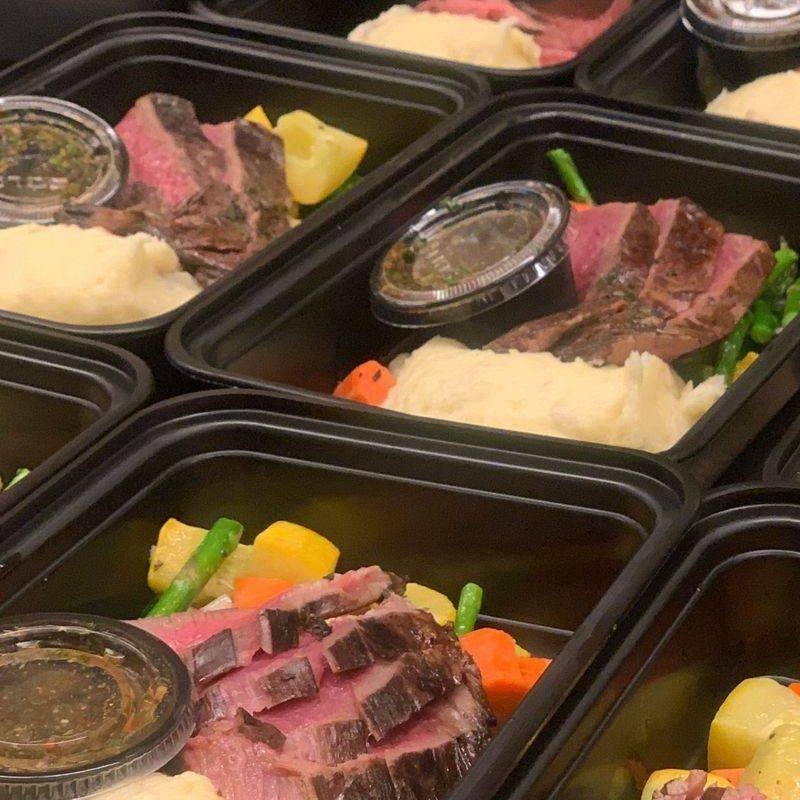 Flank Steak Box Lunch
$13.75
A marinated flank steak served with Chimicurri sauce sauteed vegetables and mashed potatoes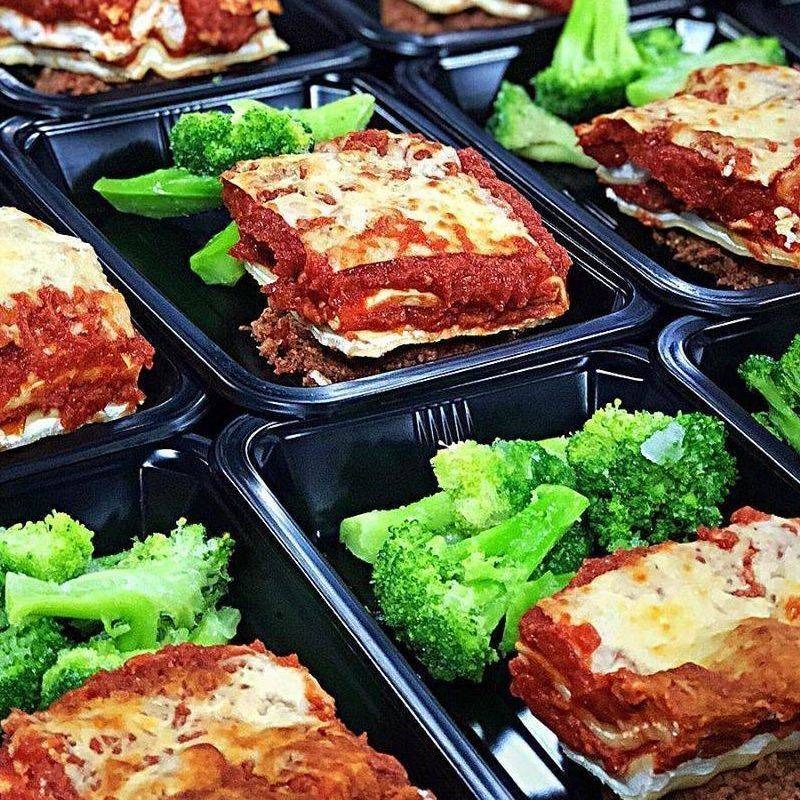 North Beach Lasagna Box Lunch
$13.75
San Francisco style Lasange served with steamed broccoli
Ballard Swedish Meatball Lunch Box
$13.75
A Seattle neighborhood favorite, including traditional Swedish meatballs, mashed potato, vegetables with a side of Lingonberry sauce
BBQ Chicken Leg Quarter Box Lunch
$13.75
A moist chicken breast with Arista's famous bbq sauce, with rice and vegetables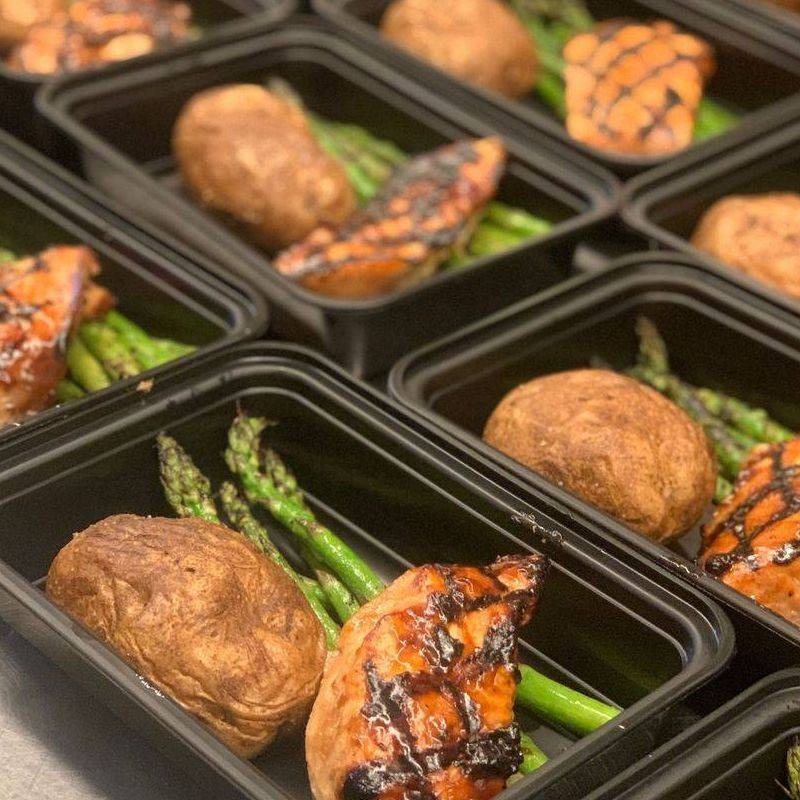 Miso Alaskan Salmon
Box Lunch
$14.50
Wild caught Alaskan salmon cooked in a traditional Miso sauce, served with grilled asparagus and a baked potato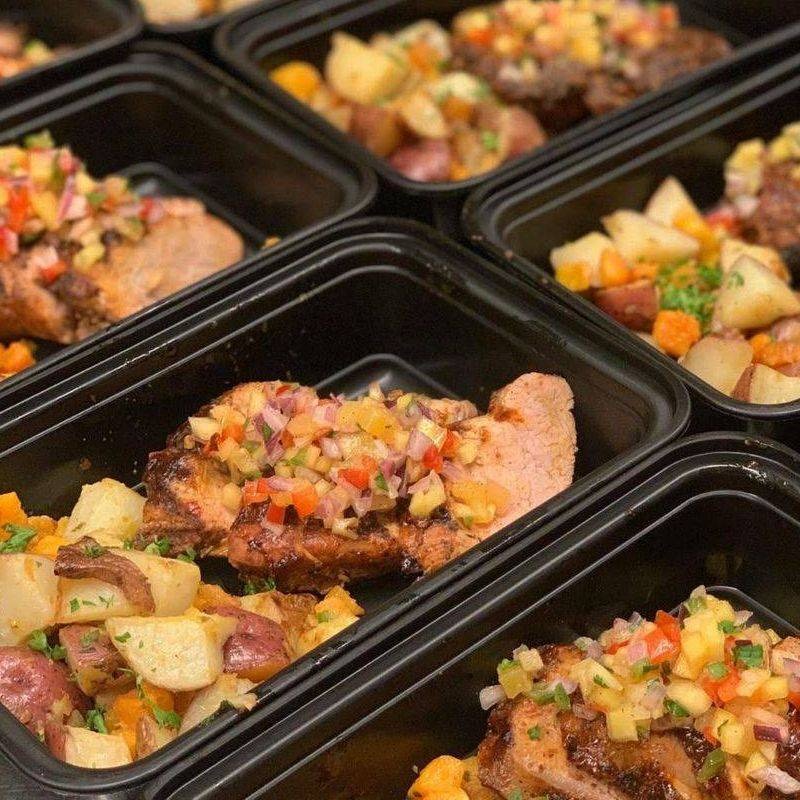 Roasted Pork Loin Box Lunch
$13.75
Slow cooked savory pork loin, topped with mango chutney with roasted pototoes
Southwest Chicken Quesadilla
Box Lunch
$13.75
Flavorful chicken with cheesy grilled southwest peppers and onions, in a warm tortilla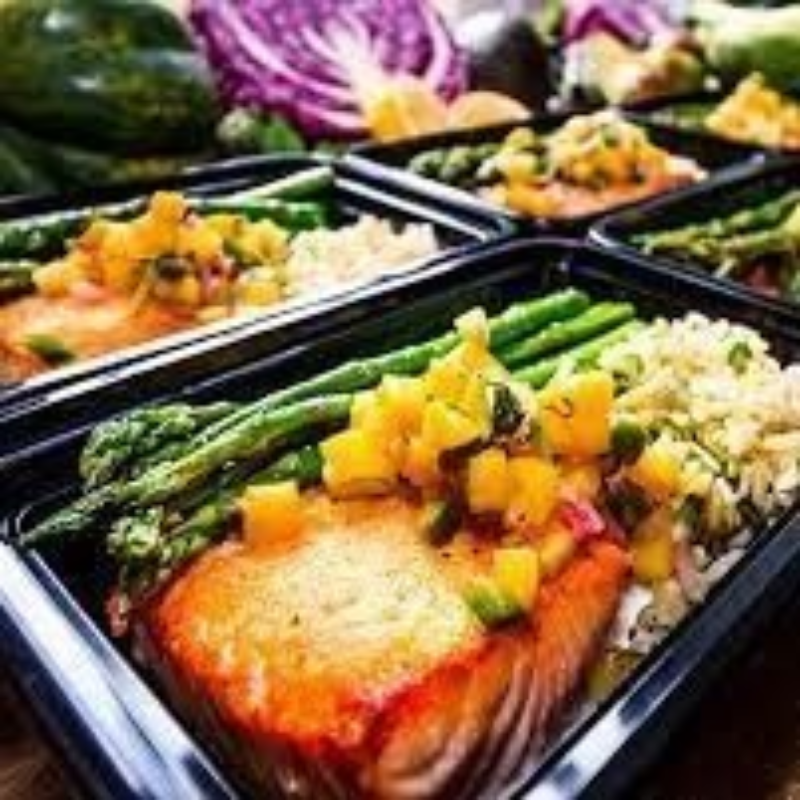 Mango Chutney Pacific Salmon
Box Lunch
$13.75
Pacific Northwest style salmon topped with mango chutney,  wild rice and asparagus.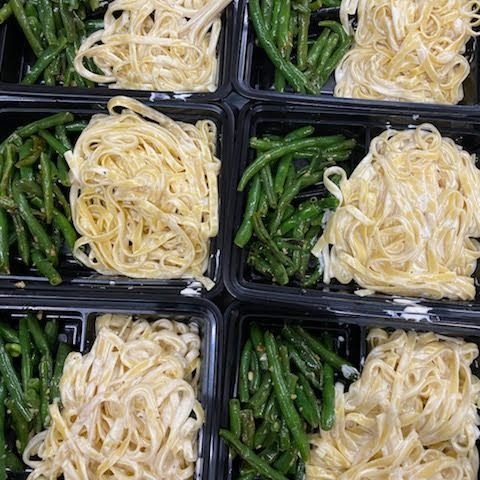 Fettuccine Alfredo Box Lunch
$13.75
An Italian favorite, Fettuccine noodles served with home made cheesy Alfredo sauce with savory Italian green beans,  
Vegan Stuffed Peppers Box Lunch
$12.75
Red and yellow peppers stuffed with a vegan cous-cous and quinoa blend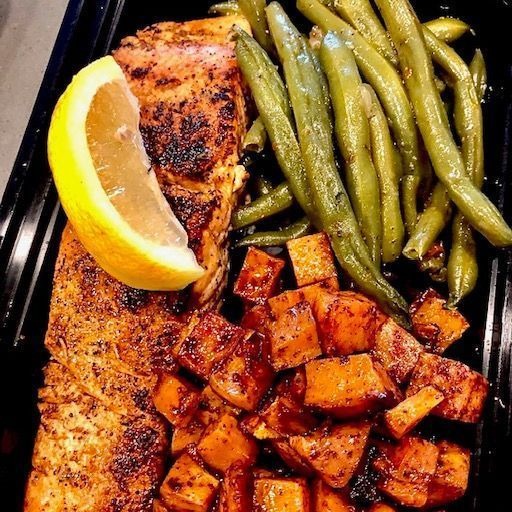 Blackened Salmon Box Lunch
$14.75
Arista's Pacific Northwest blackened Salmon with seasoned green beans and sweet potatoes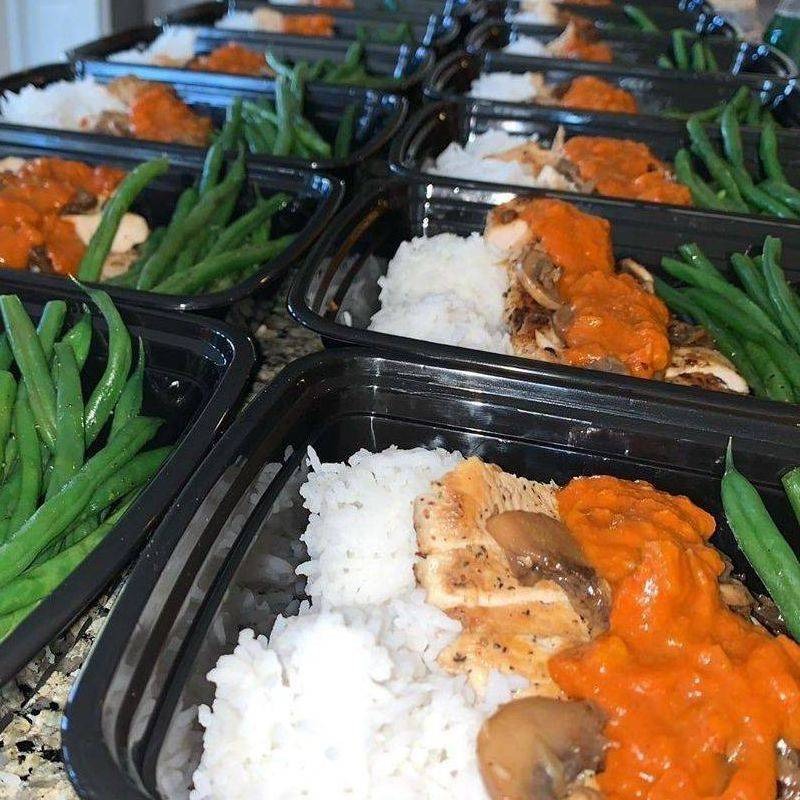 Tikki Masala Chicken
Box Lunch
$13.75
Traditional mild Indian spiced Chicken with basmati rice and beans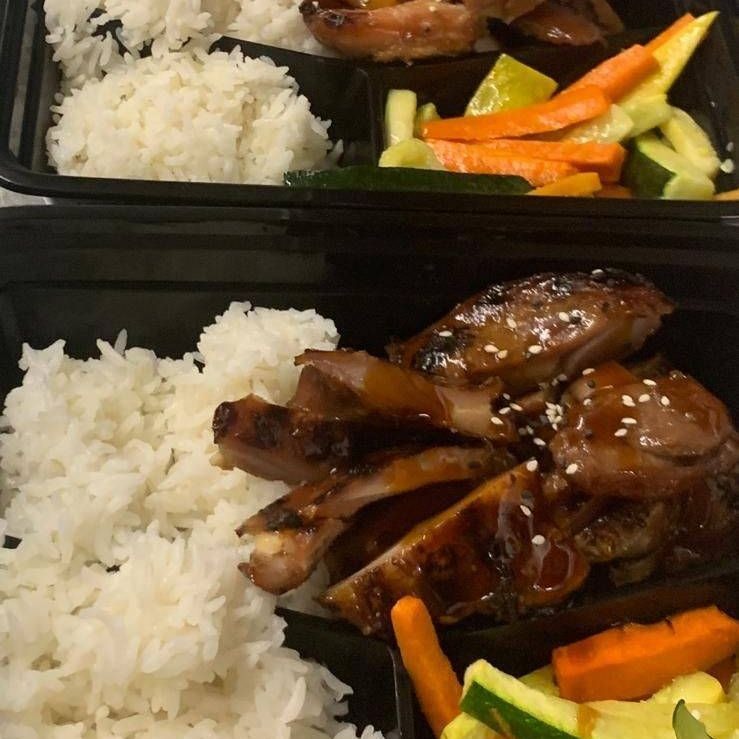 Chicken Teriyaki Box Lunch
$13.75
Grilled teriyaki Chicken with Asian white rice and vegetables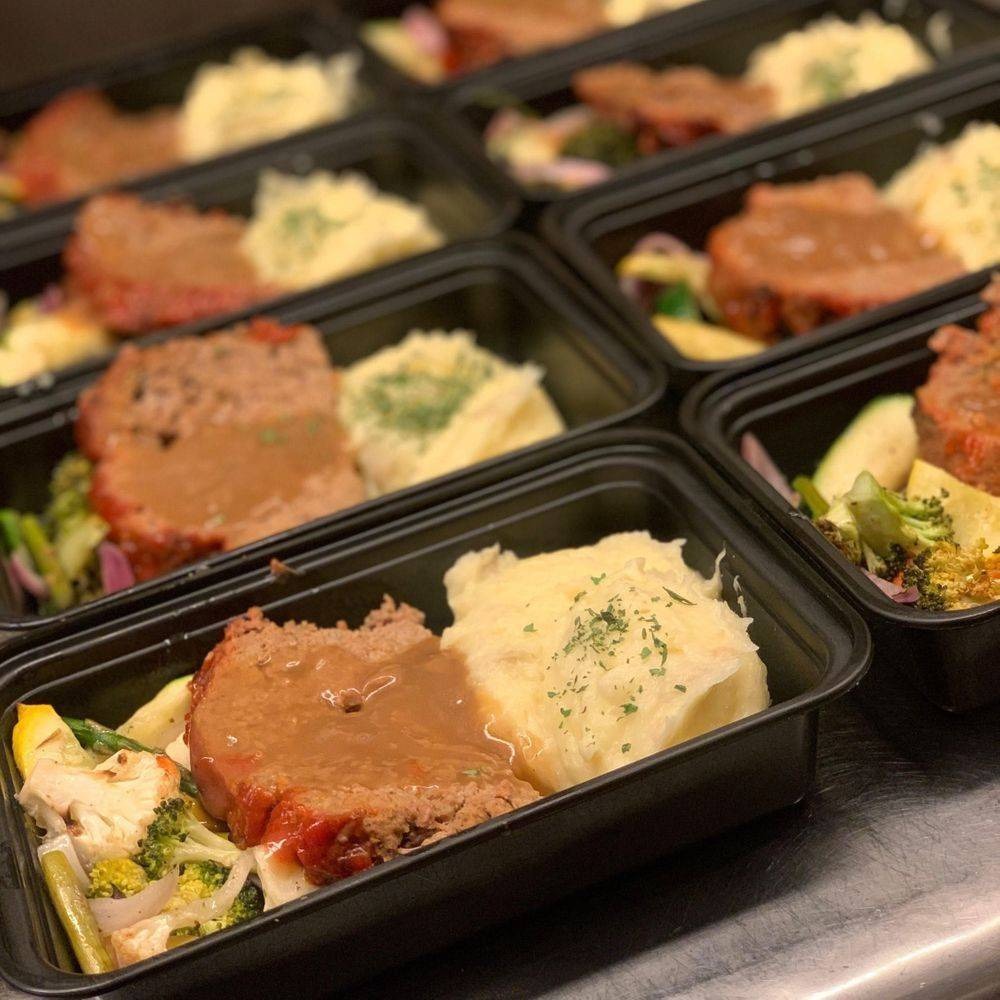 Meatloaf
Box Lunch
$14.75
An American Classic! Traditional meatloaf with buttery mashed potatoes and vegetable
All our Prepared meals are individually made with care and stored on sealed packages for the enjoyment of our clients. We deliver our sealed boxed prepare meals to Seattle, Bellevue, Kent, Sea-Tac area, and other locations.