Our Collection of Desserts for Holiday Catering Season
We help you celebrate life!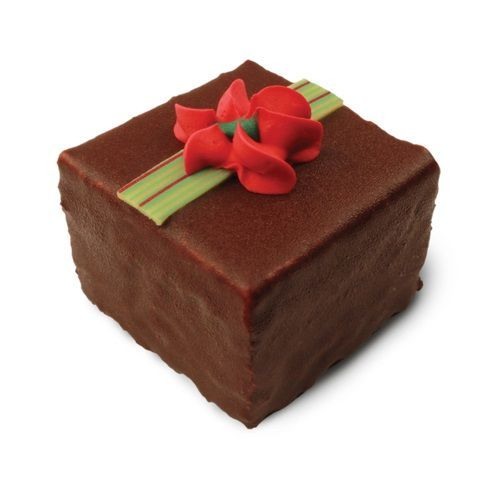 Holiday Chocolate Christmas Gift $1.95
Chocolate cream cake and smooth chocolate cake is covered with a coating of chocolate and topped off with a bow (2 oz size)
Rum and Eggnog Cheesecake $3.75
A touch of rum flavor accents this delicous eggnog cheesecake. In keeping with the holiday, the bottom features a dense layer of ginget spiced cake It is topped with pepperment cream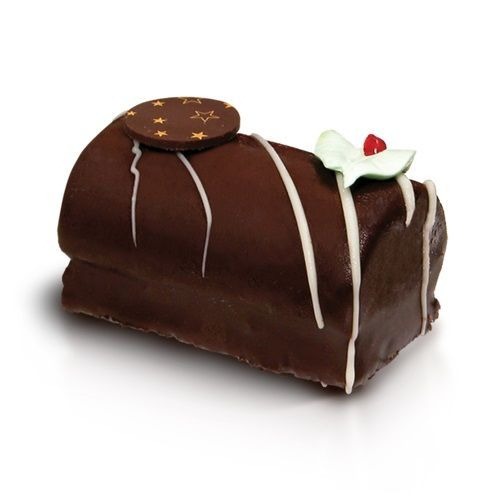 Belgian Chocolate Yule Log $2.75
This dainty Belgian chocolate covered log is perfect for a holiday themed party or as an employee dessert break. It is filled with raspberry chocolate mousse.
Autumn Pumpkin Cheesecake $3.75
Many of our customers order this Autumn pumpkin cheesecake for their Thanksgiving catered events and request it again at Christmas holiday parties. It is a light and fluffy pumpkin spice cheesecake. The topping has a thick layer of caramel mousse with white chocolate shavings and drizzled with caramel sauce.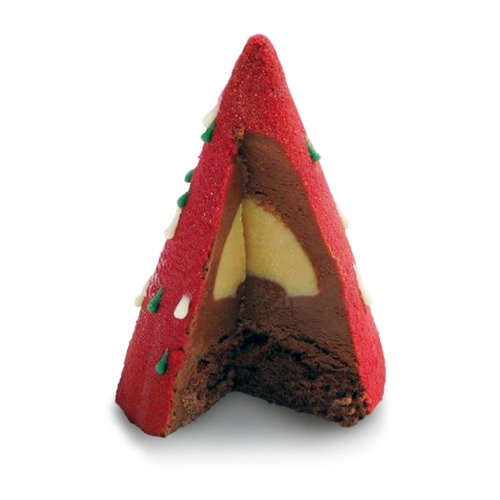 Chocolate Caramel Christmas Tree $4.75
Scrumptious mousse of dark chocolate with a caramel center and chocolate genoise base, coated in rich chocolate.
White Chocolate and Cranberry Yule Log $2.75
Delectable white chocolate mousse with a tangy cranberry middle, on a dense vanilla cake. We coat the entire log with white and dark chocolate.