Are you in search of hot breakfast catering options? ARISTA Catering's breakfasts are the perfect choice for your early morning team meeting, bridal shower or post wedding brunch.

Our breakfast service can be delivered directly to you in Seattle, Bellevue, greater King County and beyond. ARISTA Catering also offers an entire menu of continental breakfasts for a light, budget conscious start to the morning.

ARISTA Catering's breakfast selections are prepared with the freshest, locally sourced ingredients. We offer a wide range of vegan, vegetarian, gluten free and dairy free options.

ARISTA's classic hot breakfasts include cheddar cheese scrambled eggs, crispy bacon, or savory sausage, red roasted potatoes, served with freshly brewed hot coffee or tea. For a special treat add on an omelet station, cheese blintzes, Belgian waffles or French toast.

Are you hosting a brunch? ARISTA Catering is fully licensed for alcohol service. Consider adding on Mimosas, Bloody Marys or Micheladas. Depending on the breakfast occasion you are hosting, Arista Catering has the perfect options to suit your needs and budget.
NEW ITEM: CINNAMON ROLL PLATTER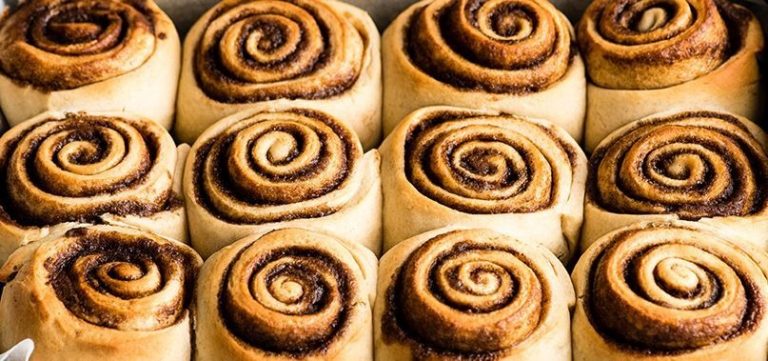 Our delicious, gooey cinnamon rolls are baked fresh daily and lightly drizzled with cream cheese icing.
Order a full platter of 24 cinnamon rolls.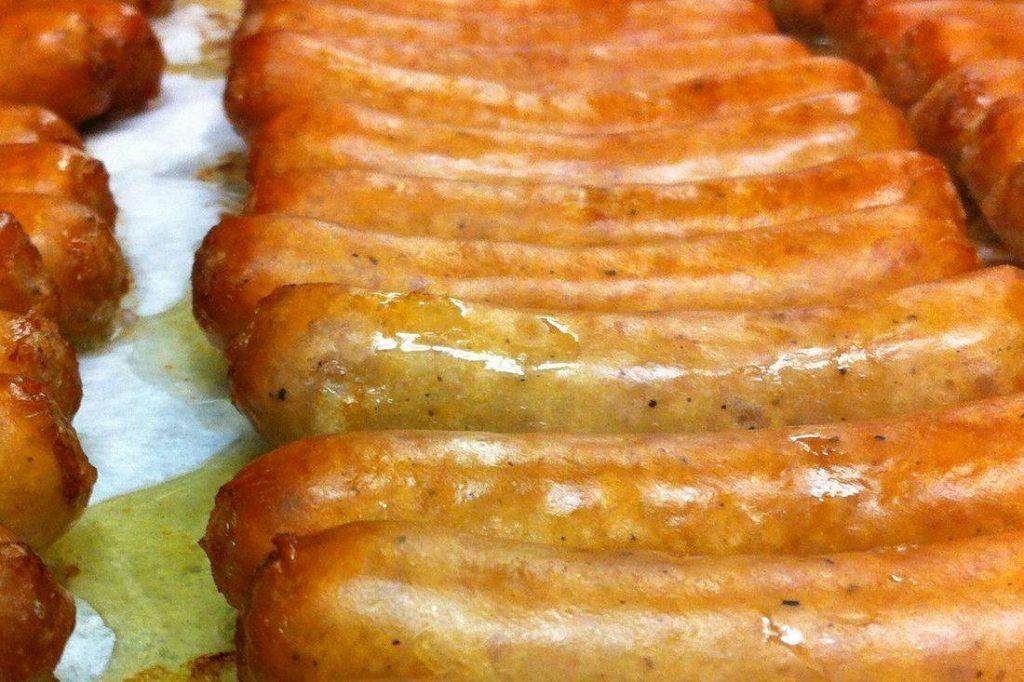 add on (min order 20 people):
Cheese Blintzes and mixed berry compote 
Cheese Omelet (Vegetarian) 
French Toast with maple syrup and butter 
Pancakes with maple syrup and butter (Vegetarian) 
Waffles with maple syrup and butter (Vegetarian)
Western Omelet with ham, onions, peppers and cheese 
Cinnamon Rolls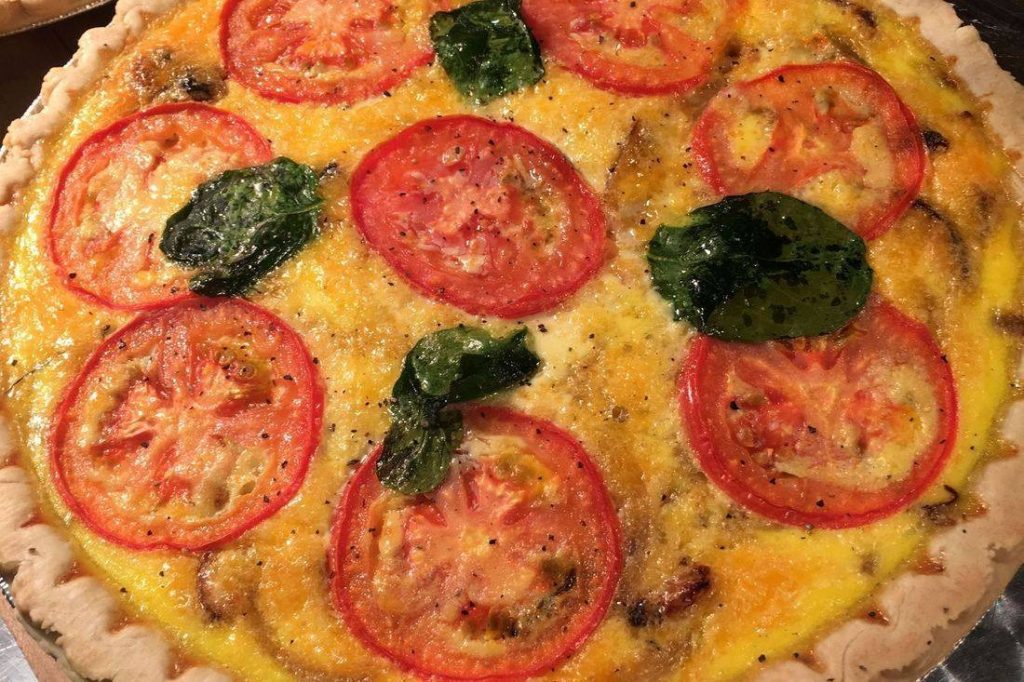 add on (min order 20 people):
Cheese Blintzes and mixed berry compote 
Cheese Omelet (Vegetarian) 
French Toast with maple syrup and butter 
Pancakes with maple syrup and butter (Vegetarian) 
Waffles with maple syrup and butter (Vegetarian)
Western Omelet with ham, onions, peppers and cheese 
• Vegetarian Quiche*
•  Vegetarian Vegan Tofu Scramble
• Cheese Blintz w/ Marionberry Sauce*
• Cheddar Cheese Scrambled Eggs with Chives* (V)
• Sautéed Mushroom, Caramelized Onion & Swiss Frittata* (V)
Peppers, & Mozzarella Cheese* (V)
• Potato, Ham, Cheddar, & Leek Frittata
• Broccoli, Cheddar & Ham Breakfast Strata
• Sweet Cream Pancakes with Butter, Maple & Blueberry Syrup* (V)
• Belgian Waffles with Butter, Maple Syrup & Fruit Compote* (V)
• Texas-Style French Toast with Butter, Maple Syrup & Powdered       Sugar*   (V)
(V indicates vegetarian entree)
• Breakfast Bread Slices
• Coffee Cake
• Scones
• Muffins
(Additional charge applies for orders under 20 people)
• Griddle Hash Browns with Onion & Green Pepper
• Roasted Red Breakfast Potatoes
• Southern Style Diced Potatoes
• Smokehouse Bacon
• Chicken & Apple Sausage 
• Pork Sausage Links
• Turkey Sausage Links 
Vegan Sausage available upon request
All Breakfasts Come With:
• Regular coffee
Add on
• decaf coffee 
• assorted hot teas 
• bottled water 
• juice for 
Add an additional listed meat or entrée selection for 
Add double bacon for 
Add Made-To-Order Omelet Station or Crepe Bar for an additional 
(Two week advance notice required)  
Quick Continental Breakfast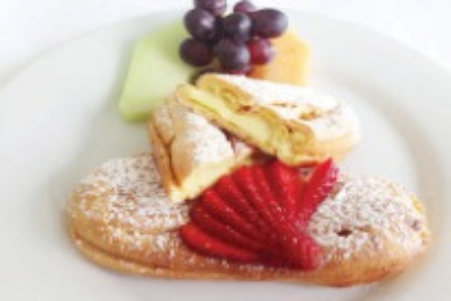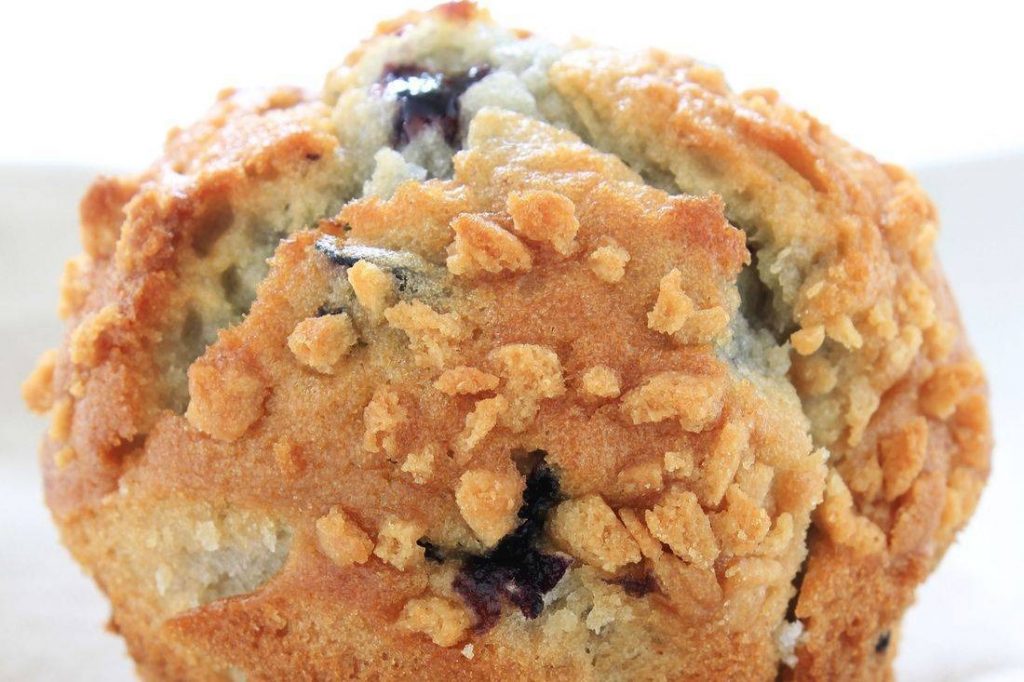 Breakfast Catering FAQs
Whether it's a business conference or a farewell brunch after a wedding, providing a quality breakfast is a great way to give guests a positive mindset and get their day off to the right start. If you're looking to impress your guests, breakfast catering in Seattle offers the chance to do exactly that. Breakfast can be customized to a wide range of tastes and cuisines, making it an excellent choice for any event.
Whether you're interested in boxed breakfast catering of continental breakfast or you'd like to create a certain theme for the event with plated breakfast catering, there's a style of breakfast catering ideas through Arista Catering that works for your needs.
I've Got a Date Set for My Party. How Soon Is Too Soon to Place My Catering Order?
In general, the only way to be too soon for your order is if you don't have a ballpark figure of how many guests you can expect. Giving more notice to your breakfast catering team is almost always better than less because it allows us time to plan properly with staffing, meals and other important details. It's very difficult to be too early but easy to be too late. We require at least 2 weeks' notice without charging extra fees and at least 1 week's notice to ensure we can provide services if we have an opening.
Catering slots do fill up fast, even early in the day, so once you know a rough estimate of how many people you can expect for breakfast catering, you should reserve your slot.
How Do I Meet the Dietary Needs of My Guests With Allergies?
Allergies and other special dietary needs can be handled by meeting with your breakfast catering team and discussing the needs and desires of your guests. In some situations, we can personalize your menu so it doesn't include specific ingredients that guests are allergic to as part of the basic planning process. In others, such as if your guests require vegan cooking, we can accommodate this for an upcharge of 25%. Regardless of your needs, we'll likely be able to make them work if you communicate them to us in advance. All special dietary requests must be approved 2 weeks prior to the main event, so if your guests have allergies, providing more notice is even more important.
What Menu Items Are Available for Breakfast Catering?
Our breakfast catering options include a wide selection of pastries, potato choices, meats, eggs and other foods. We can customize your menu in accordance with your preferences and the theme of your event. For lighter fare, fruit platters, yogurts and juices might be an ideal choice for your menu. For celebrations where everyone wants to indulge, waffles with syrup and fruit compote or egg omelets with ham might be a better fit. All breakfast catering options also include coffee, so guests can ensure the perfect start to their day.
What Are Your Operating Hours?
You can reach us between 7 a.m. and 11 p.m. Pacific Time by phone or email.
Our company is based on the belief that our customers' needs are of the utmost importance. Our entire team is committed to meeting those needs. The best way to get started with Arista is to complete the
online form
.
Contact
brett@aristacatering.com
(206)250-5143
Address:
1502 Queen Anne Ave N Suite B
Seattle, Wa
98109