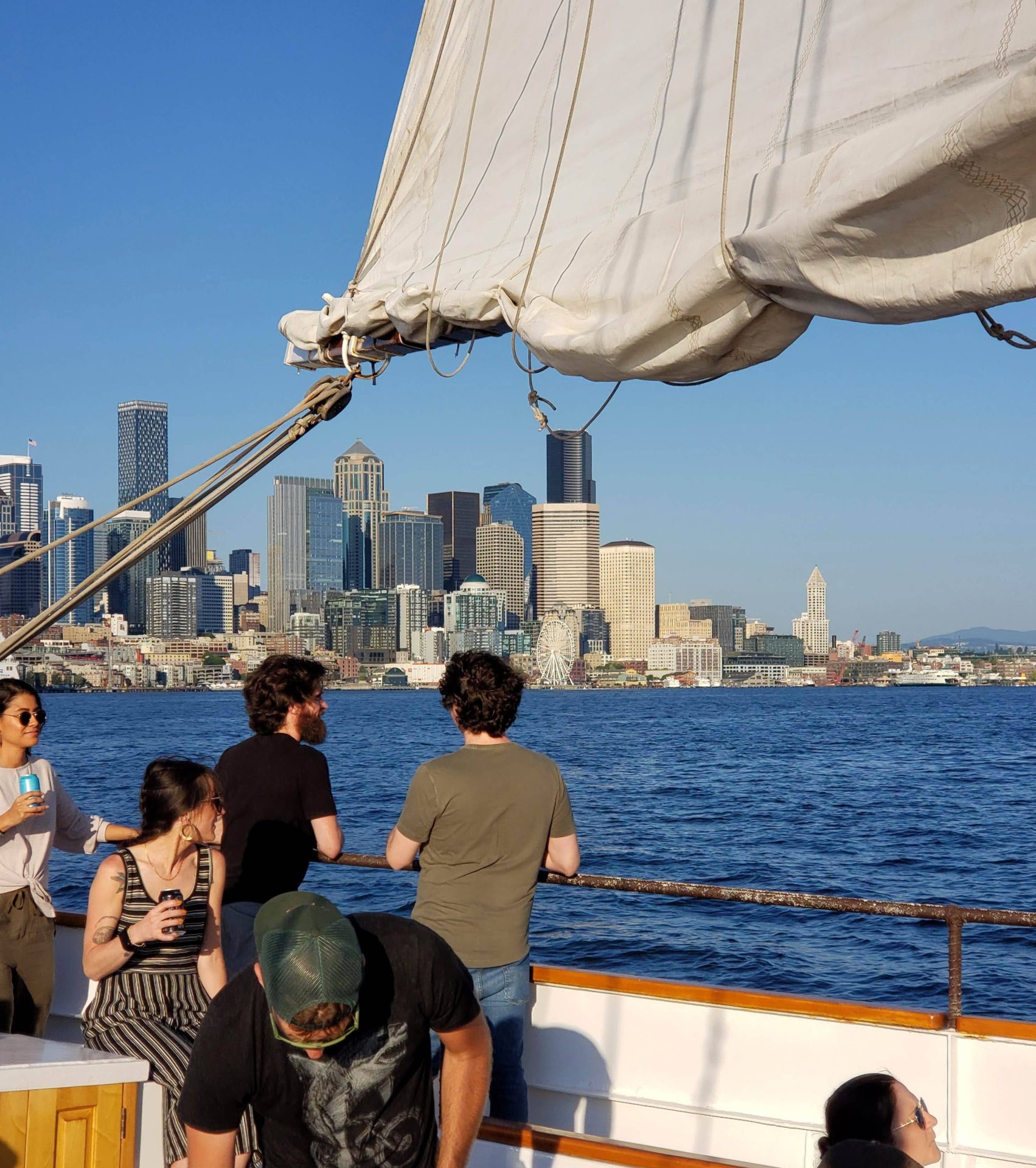 Seattle's Tall Ship and Arista Catering have recently teamed up on a unique and exciting experience, the Sunday Brunch Sail.
Located on the largest passenger capacity sailing ship on the West Coast, The Bay Lady, this gorgeous summer sail takes you along Seattle's historic waterfront all while enjoying a mouth-watering brunch provided by Arista Catering.
Our signature brunch menu features a variety of classic dishes, including a vegetarian quiche, breakfast sausage wrapped in flaky puff pastry, fresh baked goods, and a seasonal fruit platter.
Guests are treated to stunning views of the Seattle skyline, as well as the natural beauty of the Puget Sound. The combination of delicious food, drinks, and breathtaking scenery makes for an unforgettable experience that will last a lifetime. 
There is one last Sunday Brunch Sail left for the season on August 27th. Don't wait, book now to reserve your spot on Seattle's favorite ship!
Seattle's Tall Ship and Arista Catering plan to offer more unique and exciting events in the future. If you're looking for a one-of-a-kind experience that combines delicious food, beautiful scenery, and a touch of history, be sure to keep an eye out for their upcoming events.
For more information and to reserve your spot, visit: https://seattlesailingship.com/sunday-brunch-sail/