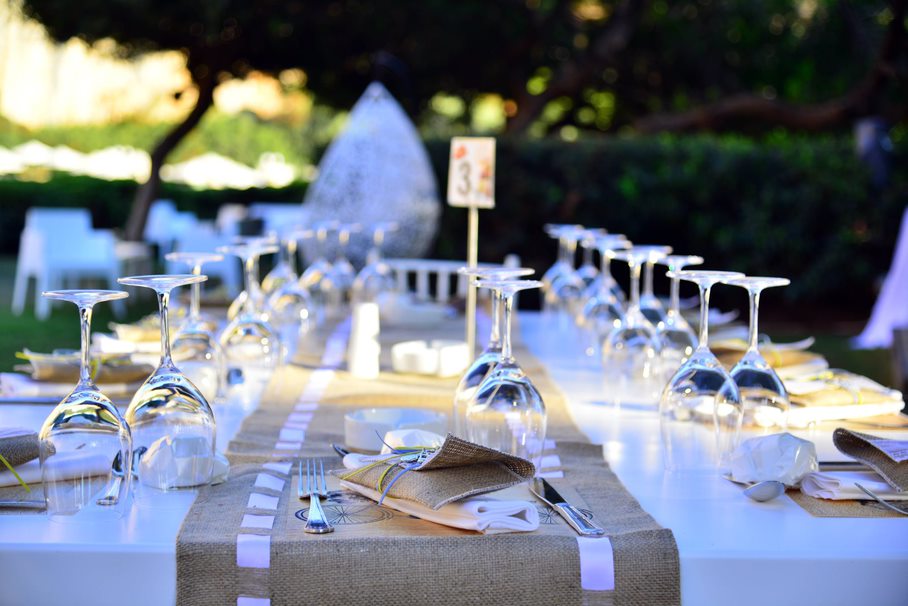 Arista Catering is Seattle's most elegant, affordable caterer. Are you planning an important event? Call us and we will create a written estimate which includes all the things that you are requesting.  At Arista Catering, we are ready to help. The quickest way to get involved with the ARISTA Catering service is to fill out the catering request form on our website and click the "Request Quote" tab to the right. We will send you a quote as soon as possible and then you can refine it by letting us know which items you like and which items you want to change. 
The next time that you have a party, wouldn't it be nice to have people calling you and telling you how great the food and service was? In the local catering industry, no company has received more positive feedback on its catered events than ARISTA Catering. We are different from most area caterers. We believe in using fresh ingredients from local farmers, ranchers, and fishermen. Whether you are local or from out of town, you will be tasting the best from our region when you hire ARISTA. 
Whatever type of event you're dreaming of, we'll help you choose an affordable menu with delicious cuisine that will meet your catering budget. Once we agree on the menu, you mat schedule a private tasting in our downtown kitchen. We will get a lot of planning done in the 45 minutes to an hour that we spend together. 
To schedule a tasting , call (888)98-CATER. 
At ARISTA, we love every cuisine and style and look forward to creating a special menu just for you. Our clientele includes individuals, corporations, airlines, and professional sports teams, More importantly, our wedding catering clients include brides, grooms, families, and parents of brides and grooms. Our catering team includes professionally trained chefs, experienced service staff, and on-site event planners to help you prepare for your special event.
At ARISTA
Fine Catering has always been a part of the Seattle area's heart and soul. We an appreciation for the uncommon, a love of the old and new worlds, and magical cuisine. The Northwest has no other caterer like Arista Catering. Our company provides you with not just an event, but a production and we can do it within your catering budget. Arista Catering is a full service banquet catering company specializing in unique and delicious culinary creations, exceptional service, and memorable event productions. Arista Catering has done catering in large and small event venues in from Seattle to Tacoma.
Whether your event calls for a cocktail reception for 50 or a plated dinner for 2000, our event planning services are tailor-made to suit the creative and organizational needs of you and your guests while staying within your catering budget.
Personalized Menus
Arista Catering believes the cuisine featured at your event should exceed the diverse expectations of your guests. Our chefs create personalized menus featuring a wide range of internationally flavored, sustainable specialty foods from fisherman, farmers, ranchers and suppliers around the Seattle Tacoma vicinity. Our event planning team will gladly create a menu that matches the theme or demographic mix of your event, within your budget. We welcome you to choose from our selection of delicious menus featuring many culinary specialties and ethnic styles.
With culinary backgrounds featuring stints as head chefs in many renowned Seattle restaurants, our chefs will ensure that the 
cuisine created specifically for your event is made from the freshest local ingredients with great attention to both flavor and presentation of every dish.
       Venue Selection
As the preferred caterer for many of the Seattle, Tacoma vicinity's top event planners, Arista is able to offer our clients preferred booking options at both historic and cutting edge event venues. We are also able to produce your event at your venue or at one of the many unique facilities from our list of "Preferred Venues."
     Professional Service
Our staffing will make your event as effortless as possible by providing the most experienced and professionally trained event managers, food servers, bartenders, bus persons, dish washers, chefs, hosts, and valets. Every event is staffed with a minimum of one coordinating manager who will be available to address your needs throughout the duration of your event.
Our Success Depends on Your Satisfaction
Our reputation is built upon our ability to provide our clients with the best possible service while meeting your catering budget requirements. Allow us to make your event everything you expect and much more.
     We Guarantee Your Privacy
At Arista Catering, we are committed to protecting your privacy. Arista Catering does not sell, trade, or rent your personal information to other companies. We use the information we collect about you to process orders and to provide a more personalized experience. 
Arista Catering will not collect any personal information about you except when you specifically and knowingly provide such information to us.
When you order, we request your name, e-mail address, mailing address, telephone number, credit card number, and expiration date. This allows us to process and fulfill your order and to notify you of your order status.
When you enter a contest or other promotional feature, we may ask for your name, address, and e-mail address so we can administer the contest and notify winners.
We may also use the information we collect to notify you about important changes made at Arista Catering and special offers we think you will find valuable.
By using our Web site, you consent to the collection and use of this information by Arista Catering. If we decide to change our privacy policy, we will post the changes on this page so that you are always aware of what information we collect, how we use the information, and under what circumstances we disclose the information.
If you are under 18 years of age, you must have your parent or guardian's permission to order.
Our company is based on the belief that our customers' needs are of the utmost importance. Our entire team is committed to meeting those needs. As a result, a high percentage of our business is from repeat customers and referrals.
We would welcome the opportunity to earn your trust and deliver to you the best service in the industry.
Location:
1502 Queen Anne Ave N Suite B
Seattle, WA 98109
Hours:
Mon – Sat: 7AM – 11PM
Sun: 9AM – 11PM
Contact
brett@aristacatering.com
(206)250-5143
Address:
1502 Queen Anne Ave N 
Seattle, Wa
98109