12/06/2021
We help you celebrate life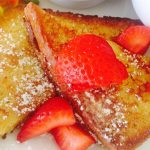 The best value in the Bellevue, Seattle catering market is Breakfast Catering by ARISTA. Hot breakfasts, continental breakfasts or great coffee services are available at the link below.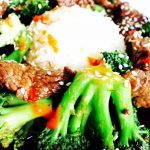 Treat your Seattle, Bellevue team to one of our lunch catering categories: deli lunch catering, Mexican lunch catering, hot lunch catering, luau lunch catering, or barbecue lunch catering.
If you are planning a dinner for an important family function, a business dinner or an awards banquet, call ARISTA Catering. We are Seattle's most affordable catering company.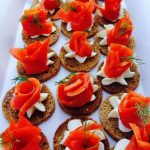 For your upcoming event, you will love hearing how delicious and beautiful the hors d'oeuvres and appetizers were. This page illustrates many of our appetizer catering favorites.
Box lunch are an ARISTA Catering specialty. Orders from 2 boxes to 2000 can be delivered perfectly and on time. Don't hesitate to call with last minute orders too.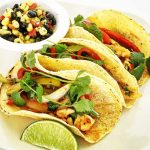 If you are looking for Mexican food catering, you need look no further. ARISTA's affordable Mexican food catering will impress your guests and meet your budget goals. A partial menu is shown at the link below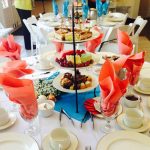 Arista's High Tea Catering Service is great if you are planning an elegant afternoon tea, memorial service, shower or special catering in the Seattle, Bellevue area. We include all of silver tea service items and will make your event a delicious success.
ARISTA Catering's dessert catering menu can be found at this link. While it is only part of what we offer, it shows great pictures of dessert catering favorites.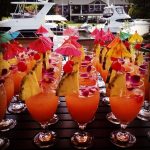 Whether you are planning end of summer bash for your company or a wedding, ARISTA Luau Catering is a great option. See some of our Polynesian, Caribbean, Luau and Clambake catering menus below,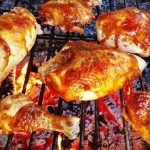 Arista offers many bbq catering options including Salmon bbq whole pig roast, ribs brisket and even vegetarian bbq catering.
Make any day a Mardi Gras celebration. The Creole and Cajun catering menus below will help you bring a taste of New Orleans to your guests at an affordable price . Seattle's best Cajun Catering Service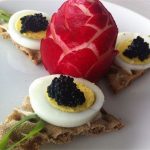 ARISTA Swedish Catering in Seattle, brings Sweden and Nordic food specialties to your banquet catering or your event catering. If you are looking for traditional Swedish desserts, dinners or hors d'oeuvres catering, Call ARISTA.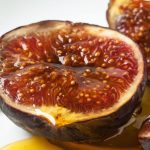 Are you planning an Indian food lunch catering? Perhaps you are planning an authentic Indian wedding catering. You can count on ARISTA Catering to provide amazing and affordable Indian Food Catering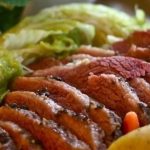 Celebrate St. Patrick's Day Irish Style with a traditional corned beef and cabbage lunch catering with Irish Bailey's Cream inspired cheesecake!
Arista is a full service Seattle and Bellevue area catering company. We offer the specialty services listed
below. Also, visit our menus page for more option, or request a quote via our online quote form
Make your Seattle or Bellevue area wedding catering beautiful, delicious and stress free. ARISTA Catering's wedding coordinator will help you with every detail at no fee. You are required to come in for a free tasting though before we can cater your event.
Planning a memorial catering can be easier than you think. While these type of events are always last minute, we do them every week. Call us and we can help you answer many of your questions and put your plan into action quickly if necessary.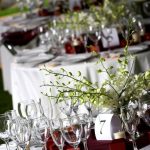 For non-profit organizations, the fundraising auction catering is the best way that ARISTA can help your organization. Delicious food at low prices, on time with an in kind donation to your cause will make your interaction with ARISTA Catering fruitful.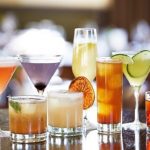 Whether you want a hosted bar with the Northwest's best beer and wine , or a no host bar with a full line of spirits and professional mixologists, ARISTA bar services is the most affordable way to make you bar catering event a success.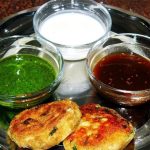 Rely on ARISTA Catering to help you tailor a gluten free catering menu or a vegan catering menu. Your guests with special dietary needs will enjoy the catering and stay within their goals. ARISTA provides the best gluten free catering and or the best vegan catering in the Seattle, Bellevue area.
This year, make your holiday party something special with ARISTA Catering's holiday menus. Whether it is a team holiday luncheon or a company holiday party, call ARISTA for the best Christmas season catering options. Check our Holiday Catering page also for Thanksgiving catering in Seattle, Bellevue area.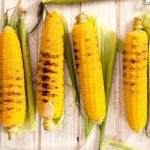 Are you planning a company picnic catering in Seattle or Bellevue area? Perhaps a family reunion catering or an impromptu beach picnic. We can help you from the most traditional and simple menu to the most custom and elaborate Picnic Catering.

Welcome to Seattle's most affordable craft services catering and stagecraft catering company. When it comes to stagecraft catering, we can feed your crew delicious food and keep you on time and under budget. Whether your location is in Seattle or far off in the beautiful wilderness of Washington, ARISTA provide you onsite cooks or express delivery to meet your needs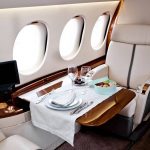 Planning in-flight meals for a small or large cabin aircraft requires attention to detail. Perhaps you are transporting a sports team with special dietary restrictions. ARISTA aviation catering provides in flight meals for all of Seattle's airports (BFI, SEA, TCM, BLI, PAE, ELN) and can provide last minute catering as well.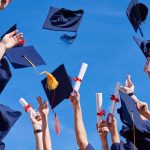 Make your graduation party memorable with delicious catering with Arista. Whether you are planning an elegant tea party or an authentic Luau graduation party, Arista Catering in Seattle can meet your needs.
Whether you are looking for breakfast catering, lunch catering, all day training seminar caterings ARISTA Catering has the experience and qualifications. We also have a separate division that specializes in corporate cafe and cafeteria management in the Seattle, Bellevue areas.

WELCOME TO ARISTA CATERING!
Arista Catering is Seattle's most elegant, affordable caterer. Are you planning an important event? Call us and we will create a written estimate which includes all of the things that you are requesting. At ARISTA Catering, we are ready to help. The quickest and easiest way to g​et involved with the ARISTA Catering service is to fill out the catering request form on our website. Click the "Catering Quote" tab to the right. We will send you a quote and then you can refine it by letting us know which items you like and which items you want to change.
The next time that you have a party, won't it be nice to have people calling you and telling you how great the food and service was? In the local catering industry, no company has received more positive feedback on its catered events than ARISTA Catering. We are different from most area caterers. We believe in using fresh ingredients from local farmers, ranchers and fishermen. Whether you are local or from out of town, you will be tasting the best from our region when you hire ARISTA.
Whatever type of event you're dreaming of, we'll help you choose an affordable menu with delicious cuisine that will meet you catering budget. Once we agree on the menu, you may schedule a private tasting in our downtown kitchen. We will get a lot of planning done in the 45 minutes to an hour that we spend together. To find out how much your event will cost, request a catering quote. To schedule a tasting, call (888)98-CATER.
Our chefs have received great feedback in their work. At Arista, we love every cuisine and style and look forward to the challenges that each event presents.
ARISTA Catering's talented staff is experienced and adept in every type of event and cuisine. Our clientele includes individuals, corporations, airlines, and professional sports teams. More importantly, our wedding catering clients include brides, grooms, families and parents of brides and grooms. Our catering team includes professionally trained chefs, experienced service staff, and on-site event planners in the following categories:
– Weddings
– Corporate breakfasts, lunches, events
– Business Lunches
– Holiday Parties
We also cater: 
– Memorial Services
– Graduation Parties 
– Family Reunions 
– High School Reunions 
– Religious events
– Special Events
– Wedding receptions 
Some of our most popular menus for catering are:
– Asian food 
– Mexican food  
– Indian food 
-Vietnamese food
-Luau Hawaiian and Polynesian food
We can help you with any of your catering needs including these other options below:
-Drop off catering 
-Cajun food catering
-Bar service catering
-Vegan catering 
-Swedish food 
-BBQ catering 
-BBQ wedding catering
-Box lunches
-Breakfast catered events
-Brunch catering
-Picnic catering
-Catering for craft services  
-Fund raisers catering
-Non profit events
-School lunch programs
-Private jet catering and aviation catering (BFI) 
-Appetizers and Hors d'oeuvres parties 
-Dessert buffet events
-Dinner catering
-High tea parties
-Lunch catering
-Work shop and seminar catering
-Auction catering
Dressed professionally in black dress shirt, slacks and tie, our wait staff and bartenders expertly serve your guests and add a distinctive touch of class to the affair.
At ARISTA Catering, our goal is to meet and exceed your expectations. You will be impressed with how much we can do for you even if you have a limited catering budget. Lets face it, everyone has the constraint of limited budgets. If you can let us know what you would like to spend, we can tailor a menu to reach your budgetary goals. We also offer specials each month with our catering newsletter. By paying attention to our specials and letting us know your catering budget, we can make your important event run smoothly and save you money.
You can also call us with questions or to request a quote. We have a full time party and event planner on staff experienced in many different Seattle venues. We would also be pleased to visit your event site to arrange a layout. It is our pleasure to make the party planning easy for you.